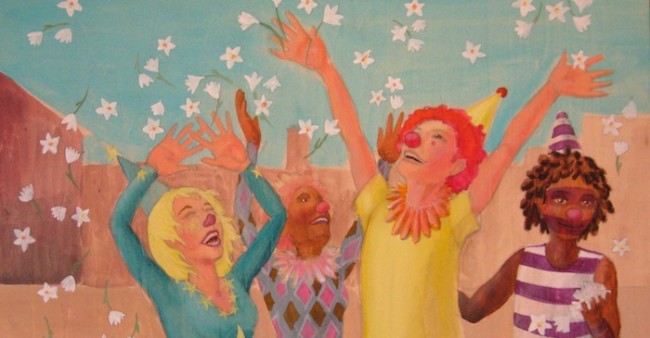 Welcome to the new web site here at whiteflourbook.com.  There's been so much happening with the new book that we decided it needed it's own web site.
White Flour is an illustrated book for middle school-aged children and up, written by David LaMotte and illustrated by Jenn Hales. It tells a story, inspired by true events, of the day the Ku Klux Klan met the Coup Clutz Clowns, and humor vanquished hatred.
If you are interested in learning more about the book, please feel free to explore the web site.
If you are media, and are interested in covering the book, please click on 'press room' above, which offers various resources for you.
If you would like to buy the book, either in physical or eBook format, please click 'store.'
Thank you for your interest in the book!  The 'buzz' and enthusiasm about it thus far has been truly overwhelming, and I'm profoundly grateful.
Best,
David