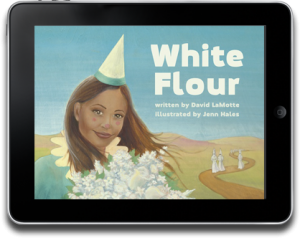 White Flour is hardcover, and is printed on heavy, FSC-certified responsibly harvested paper with at least 10% post-consumer content, printed in Canada.
To buy a digital copy of White Flour, choose 'eBook' under 'Book Format', then click 'Add to cart.'
Bulk Book Orders
By popular demand, we have created bulk orders with significant price discounts for schools or others. If you need to set up an invoice and a paper order, please contact Barbie above. If you can use a school credit card, just use the options below:
Also for possible use in the classroom, there is a free video version of the book available here, for students who would benefit from an alternative presentation of the story.